Precious Petals Where every PETAL makes a difference!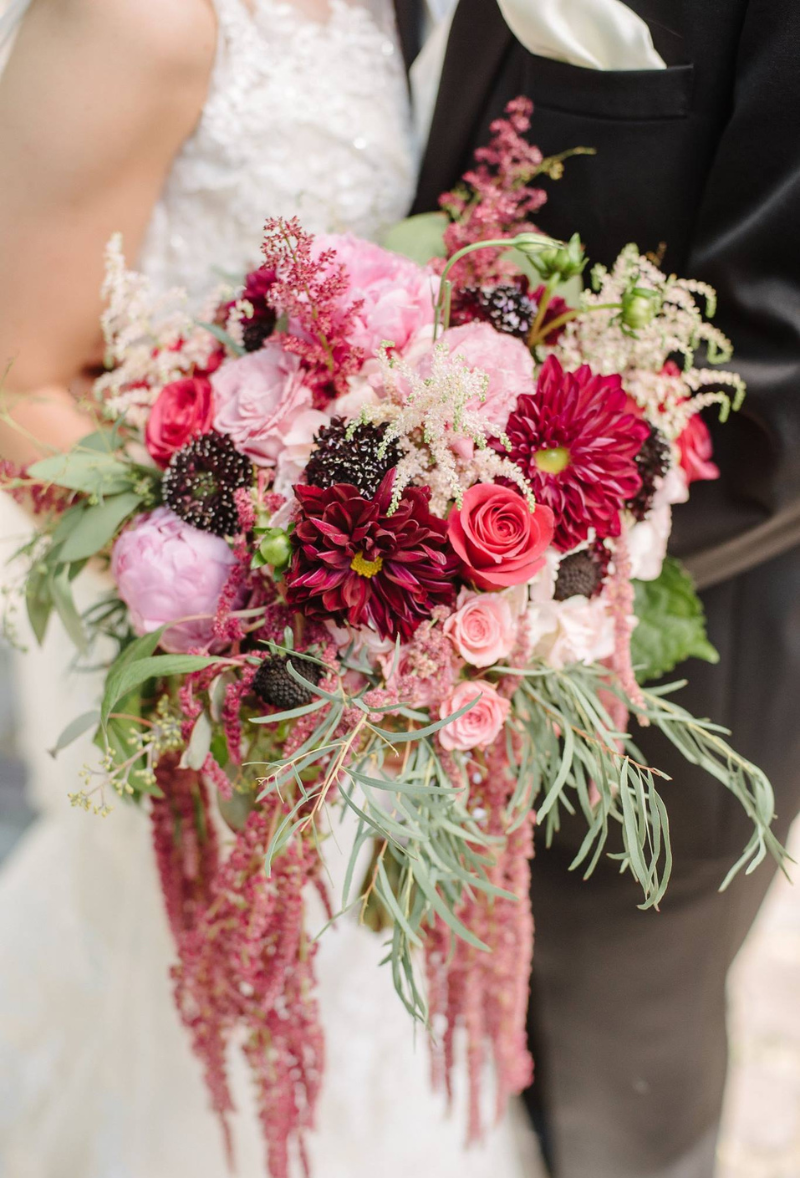 Your Investment, Your Budget!  
We will work passionately to try and stay within your budget. We understand that this is an investment. On average brides will spend  8% – 10% of their wedding budget on florals. It is up to you on how important the florals and decor are. 
When creating a budget, here are some starting point prices (these can vary on color, season and availability). 
Bridal Bouquet $195 
Bridesmaids $90
Bouts $15
Corsages $40
Arch or Ceremony florals $500
Short Centerpieces $50 and up
Tall Centerpieces $175 and up
Rental decor;
vessels, candles, arches, pillars, neon lights, and backdrops
Set up and delivery
(if minimum has been met). 
Fees vary.
We will provide you with exceptional service throughout your planning process. From start to finish we will communicate by methods that are convenient for you (Phone, Text, Email, Video Chat, Social Media etc). We want this to be an easy experience! You chose us for our creativity and past designs. So allow us to create the one that fits your wedding day!
We will provide you with only the freshest flowers available, seasonal or non-seasonal. At times if we are unable to provide you with the exact flowers requested you will be given a substitution choice. All flowers and supplies are ordered 1 month prior to your wedding. This gives us adequate time to make changes or substitutions if they are needed. Flowers are delivered directly to us straight from the farms and or wholesalers. They are processed, cleaned and stored in a 8′ x 36′ refrigerated cooler.
Brides can request to schedule a consultation. Please click on the link to submit. Once we receive your request, we will be in touch to schedule a time to meet.
Travel – We love to travel. As of now we will travel nationally for your wedding or event.
Phase 1 – Consultation request, proposal, deposit to secure your wedding date and sign contract. This should be done 18 months – 1 year out.    
Phase 2 – Final changes & payment due. 1 month out.
Wedding Week – Days before the wedding the preparation will begin. At this time, you are welcome to stop in and see your flowers and or wedding designs. Please make arrangements prior to stopping by. If service and delivery is needed, we will arrive at the designated location and time to prepare you for your big day. Bouquets will be packaged; bouts and corsages will be labeled. All ceremony flowers will be placed. If we are needed for set up at the reception venue, this will be done prior to Church/Ceremony time. We will coordinate with both the ceremony location and the reception location point of contacts to make sure we have the exact times of arrival for set up and service.
Tear down and pick up rentals available.
Address
26672 Osborne Road
Columbia Station, OH 44028